Be sure to look at the style guidelines first
Weapon dimensions
There is some leeway for height at the end of the weapon which is away from the player, but it is strongly recommended to remain with the defined area.
The maximum dimensions are 10x10x35 voxels:
10 voxels high
10 voxels wide
35 voxels long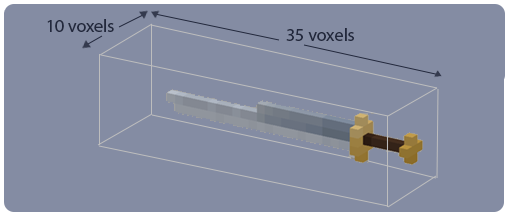 Handle size and attachment
The attach point should be exactly 5 voxels, including it's position, from the ground plane. Around the attach point there should be one voxel on either side lengthwise and nothing else within a three by three cube area.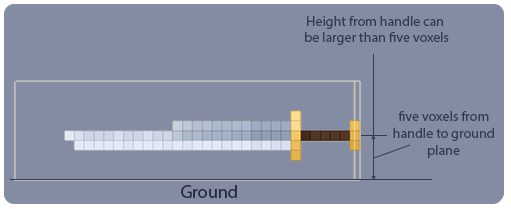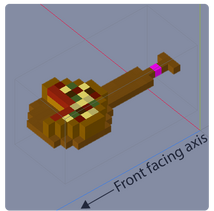 Rewards
A Special Hat (shared for any weapon/decoration creation)
500 Supporter Credits
Your character name (in-game handle) included on the items' tool-tip
Important legal stuff
Content you create and submit to Trion's Trove™ is governed by Section 5 of Trion's Terms of Use.
By submitting any such content, you are agreeing to those terms, which include:
All rights regarding the submitted content belong to Trion Worlds.
The submitted content does not infringe upon any third party rights.