This is the main page on the Monarch Dragon Ascension line, not to be confused with the mount Monarch Dragon or other mounts/allies related to the Monarch Dragon line.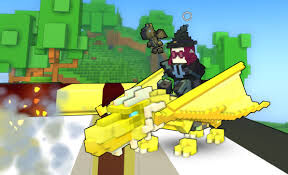 The Monarch Dragon Ascension is a batch of golden Dragons that were introduced along with the Azulian Dragon and the Elder Dragon. Unlike most dragons, the Monarch Dragon is obtained through Mastery. Getting enough mastery points will unlock the Monarch Dragonling ally, the Domed Dragoncrown helmet style, the Monarch Fledgling mount, the flyable Monarch Dragon mount, and Valkizer the King of Dragons.
Valkizer is the final form of the dragon line which is obtained after reaching Mastery Rank 300.
Forms
Monarch Dragon has four forms: Monarch Dragonling, Monarch Fledgling, Monarch Dragon & Valkizer, King of Dragons. Players unlock Monarch Dragonling at Mastery rank 130 (getting a total of 12,100 mastery points). Achieving more mastery ranks will upgrade the Monarch Dragon into its next form after enough mastery points has been obtained.
Mastery Leveling
Unlike other dragons, they cannot be obtained by consuming souls. The Monarch Dragon is obtained through leveling via Mastery levels. Certain ranks will give different items that are related to the Monarch dragon line.
NOTE: Since they are mastery rewards, they will not give additional mastery points.
Dragons
Ancestral Dragon (Soul/Stagged Dragons)
Azulian
Neon

Ancient

Moonwing
Bone
Winter
Starlight
Monarch
Elder
Golden Hoard
Ancestral Dragon (Egg Dragons)

Valkartzer, Dragon Magrider

Indurion, the Unwavering
Olhukoi, the Moonlit Muse

Rhom-10, Dissent's Roar
Hoshizora, Luminary of Hope
Cy and Sanguine, the Twin Plagues
Yzzuli of the Honeybreeze
Charl the Chaos Dragon
Legendary Dragons (Egg Dragon)
Fortras, the Herald of Battle
Albairn, Voice of Dawn
Selene the Celestial Storm
Yorinn, the Dusk Shadow

Erel, The Ironbolt
Panatea, the Partifier

Flakbeard, the Relentless
Erimatra, Scourge of the Everdark
Ludini, Patron of Playfulness

Dracocolatl, the Mellower

Drak-O-Lantern
Inora, Flame of Enlightenment
Thallasion, Shaper of the Currents
Tysorion, Steward of New Beginnings

Tannenbomber, the Harbinger of Tidings
Crisopeia, the Crucible of Souls

Baesmuth, the Shaper's Gift

Rachnaphon, the Silent Spectator


Petallura, Nature's Beckoning
Miraldis, the Primordial Preserver

Wyntegra, Galenor's Pride

Sarsaponia, The Pristine

Almakhestia, Host of Starfire
Aurym, Keeper of Histories

Blocktron, the Guardian Beyond the Sky
Tanbleddyn of the Western Peaks


Fulguras, the Lightning
Xendri, the Arc Tempest

Carys, Seraph of the Golden Vale
Norari, the Wayward Spear

Typhandir, the Sundered Shield
Jhorondir, Arms of the Goddess

Phyconidia, Sower of the Sandsea
Kyrothon, the War Head
Primordial Dragons
Scintilla, Spark of the Sky |
Palashien, Soul of the Sea
Za'Hadeen, Heart of the Flame
In Progress
Yvendor, Aegis of Ancients

Shadow Dragon
Ready for Game

Amatrix, the Hexed
Urmhalit, the Unforgiven
Hidden

Bigneck |

Cupcake |

Night |
Snowcone

Stubs